BIO
Past experiences involved metadata management strategy, implementation and delivery in an enterprise wide initiative at a large financial institution for 10+ years.
Metadata Consulting is dedicated to understanding your needs, paying attention to detail and using the latest cutting-edge techniques to deliver the best possible value for your project. 
Awards & Distinguishments
| | |
| --- | --- |
| | |
| | |
| | |
| CA World 2007 Guest Speaker "SOA Implementation for Metadata" | |
| | |
| CA World Wide Reference Site for Advantage Repository | |
| CA World 2004 Guest Speaker for AllFusion Repository | |
| CA World 2003 Canadian Media Interviewee for AllFusion Repository | |
| | |
| | |
| | |
Select Projects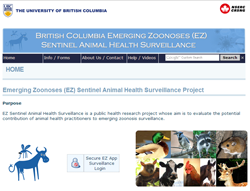 Emerging Zoonoses Sentinel Animal Health Surveillance System   ezsurveillance.net
The EZSAHS is federal and provincial sponsored contract to designed a highly secure system of information capture for veterinarians, wildlife rehabilitation centers and provincial parks across British Columbia that captures demographics, diagnostics (disease and outbreak data), as well as laboratory submission information on a weekly basis for public health surveillance.
Deliverables included;
collaborated with lead investigator to scope, architect, design, test and deliver the EZSAHS secure system in entirety
designed logical and physical entity data models
designed and incorporated best-of-breed security practices such as column level encryption, enforced password lengths, ip logging, application logging, sql injection testing, XSS/SSL testing, data validation, least privileges and least surface area principles with tools like Nikto, Fiddler
proficient in Adobe Form lifecycle management and certified documents
implementation used Microsoft technologies in a three-tier configuration;
front-end developed using Visual Studio written in C# ASP.NET with  AJAX Control Toolkit integration for improved user interface (UI)
middle-tier using IIS and integrating Membership patterns & practices API
back-end using SQL Server analytical/operation database containing the business data with stored procedures with full historical user sentinel activity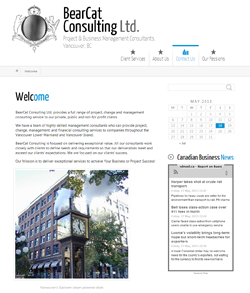 Bearcat Consulting Ltd.  bearcatconsulting.ca
Built the next level website based on design approached called Responsive Web Design (RWD) using  HTML5 / CSS3 / JQuery, which will fluidly change and respond to fit any screen or device size. For example, menus will dynamically be built, so on a mobile devices a the standard multi-menu will appear as a single drop-down list box and reformat all the content to fit in a narrow long profile. Below is a sample of the BearCat Consulting site as seen on an iPhone. Please note the menu and lack of logo.  The remainder of the content is in one long column modified from the original two columns. Mashable called 2013 the Year of Responsive Web Design!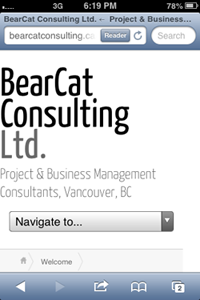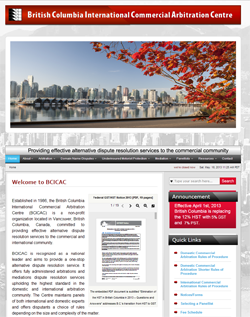 British Columbia International Commercial Arbitration Centre    bcicac.com
BCICAC is an organization supported by the British Columbia and Government of Canada and its role is to offering alternatives to dispute resolution including CIRA (.ca) domain name disputes.
worked collaboratively with the Board of Directors, included University of British Columbia Law Faculty and the Vancouver Board of Trade as well as a representative of the Attorney General's Department of British Columbia to architect and design an information workflow strategy for their organization
delivered site design
designed custom WordPress theme using PHP/jQuery with SEO in mind
designed custom widgets and plug-ins to enable searchable profile membership database, custom form entry menu
developed WordPress plug-in to bulk load CIRA Decions (URL links) via Excel spreadsheet into WordPress Links
developed WordPress plug-in adding icons to resource links
developed WordPress lawyer plug-in for profiling  membership database for lawyers with profile picture
Developerd  a new first,  Logicktronic Search  a natural language search  with unlimited AND OR boolean conjunction use and plausible reduction
PayPal payment system integration
added Google Maps and Google Small Business Ads
Created a Lawyer Profile WordPress plug-in, see video to view it in action.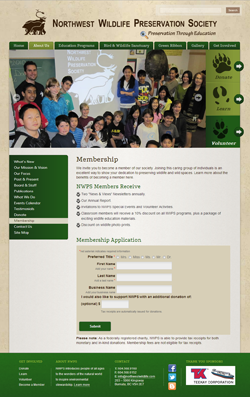 Northwest Wildlife Preservation Society
northwestwildlife.com
 V1
Home of the Northwest Wildlife Preservation Society Preservation, a society dedicated to the preservation of healthy wildlife eco-systems throughout northwest North America
corrected and eliminated Google Barracuda/SpamAssassin tagging from PHP Mailer form, reduced SPAM score from 1.37 to 0.
added ~200+ redirection 301 rules to prevent Google Page Rank bleeding
integrated Google Custom Site Search engine, maximizing exposure
integrated full SEO optimization with Google Analytics
Google optimized site and page speed
added Google Picassa managed picture galleries
added Google Events Calendar
added Google Maps
added Google Small Business Ads
perfected jFormer with new input validations, masks and error responses  tested on  tablets (Ipad, PlayBook, Win8 Surface). jFormer is a form framework written on top of jQuery that allows you to quickly generate beautiful, standards compliant forms.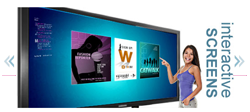 TechTap - Augmented Reality Co  techtap.ca
TechTap provides custom hardware and software solutions for engaging social media marketing through multi-touch and touch screen technologies to a variety of end users and agencies. The Social Media Broadcast Stations (SMBS) provide our clients with added value, smart seeding strategies and direct access for their clients.
information architecture assessment and review
building and modified AJAX/PHP MVC engagement engine, enhanced stability and functionality that can record and send video in an ad envelope.
 added video watermarking and pre/post appending of videos
building PHP daemon for active listener for video files posting to watch folder
building customer interactive dashboard with full jQuery table filtering and sorting features
rebuild modules for CentOS 5.7 Unix systems
security review and SDLC improvements
incorporated Vidly API (http://m.vid.ly/)  for universal video playback for any platform including Iphone, Ipad, Blackberry, Android and browers

Le Maison de Pascale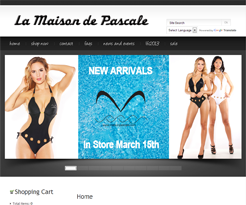 maisonpascale.com
La Maison de Pascalle is a boutique fashion on-line fashion house specializing in swimwear.
designed/developed/integrated WordPress theme, shopping cart with SEO and security as key objective
integrate Tribulant WordPress Shopping Cart Plugin but had re-write

Canada Post

module
Philanthropy – Give back, do some good!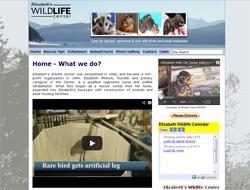 Elizabeth's Wildlife Center  elizabethswildlifecenter.org
Elizabeth's Wildlife Center is non-profit wildlife rehabilitator open 365 days a year since 1986. Inherited the design, mainly SEO here.
designed/developed/integrated a new site;

 

added/edited video posting, Google calendar, integrated donation PayPal buttons, Flickr for SEO

video drove a great deal of donations and a happy win for Elizabeth
Memberships

Microsoft Partner Profile 

here

.



//Libraries required for Spiders